14th Mar 2021
Vaccinations
Covid vaccines are being offered to everybody over the age of 18 please use the following link to book an appointment or call 119:
https://www.nhs.uk/conditions/coronavirus-covid-19/coronavirus-vaccination/book-coronavirus-vaccination/
Transport support

People who have been advised to shield are prioritised for Covid vaccinations. You may be able to get a free taxi to your Covid vaccination appointment.
If you haven't had your vaccine yet, please use the invitation you were sent to book an appointment as soon as possible, or contact Green Lane to request one.

If you do not have friends and family who can help you get to your vaccine appointment, and need a taxi, please book your appointment and then call our Covid Advice Line, on freephone 0800 169 3032. Our lines are open 8am to 6pm Monday to Friday. They are also able to help you with other things that you may be finding difficult at present.


Help and resources
9th Dec 2020
COVID-19 Vaccine Information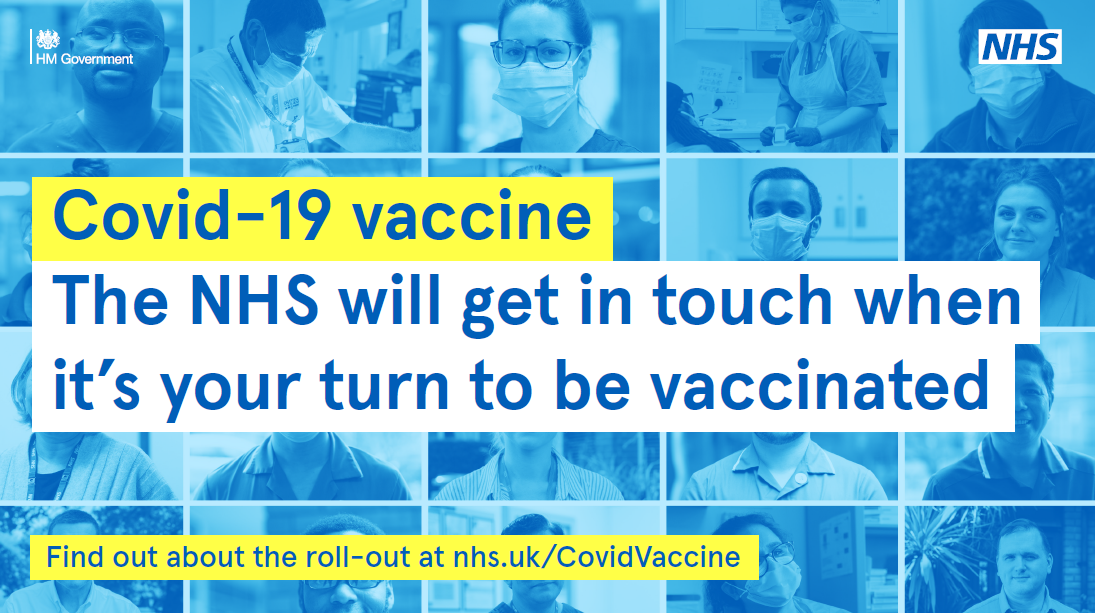 The NHS is currently offering the COVID-19 vaccine to people most at risk from coronavirus.
The order in which people will be offered the vaccine is based on advice from the Joint Committee on Vaccination and Immunisation (JCVI).
The NHS will let you know when it's your turn to have the vaccine. It's important not to contact the NHS for a vaccination before then.
You can read more about the COVID-19 vaccine on the nhs.uk website.