14th Mar
Vaccinations
Covid vaccines are being offered to Green Lane patients in accordance with Government guidance. Patients are being contacted by phone, text or letter by the Surgery to book a vaccination appointment.
Our appointments are being offered at Park View Medical Centre. This is a 10 minute walk from Green Lane Medical Centre and is on Orphan Drive across from Newsham Park MAP
Vaccinations are by appointment only.
Follow-up appointments are being offered 11-12 weeks after the first vaccination and the Surgery will contact you to arrange this.
What you need to do
Please arrive on time, and wear appropriate face coverings.
National guidelines mean that if you have received a vaccine, and will be driving afterwards, you will require a 15 minute period of observation in the waiting room before you are free to leave.
If you are being given a 2nd vaccine, please bring along your vaccine card.
Do not bring any children to the vaccination centre as we cannot admit under 16's.
---
Thank you for your help. We are only allowed to vaccinate if we are fully compliant with NHS regulations.
Transport support

People who have been advised to shield are prioritised for Covid vaccinations. You may be able to get a free taxi to your Covid vaccination appointment.
If you haven't had your vaccine yet, please use the invitation you were sent to book an appointment as soon as possible, or contact Green Lane to request one.

If you do not have friends and family who can help you get to your vaccine appointment, and need a taxi, please book your appointment and then call our Covid Advice Line, on freephone 0800 169 3032. Our lines are open 8am to 6pm Monday to Friday. They are also able to help you with other things that you may be finding difficult at present.


Help and resources
9th Dec 2020
COVID-19 Vaccine Information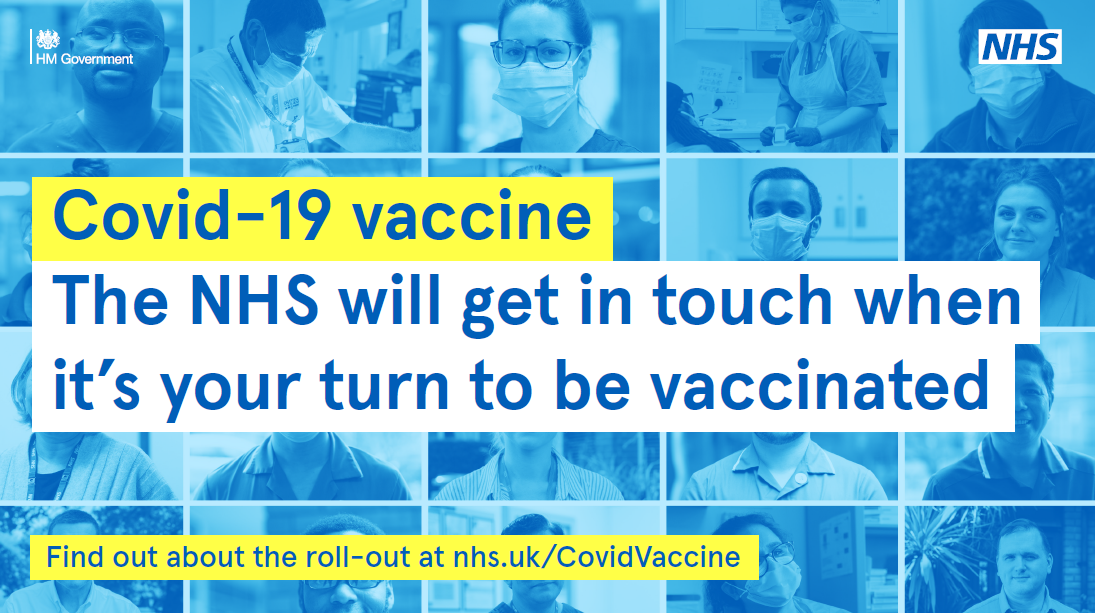 The NHS is currently offering the COVID-19 vaccine to people most at risk from coronavirus.
The order in which people will be offered the vaccine is based on advice from the Joint Committee on Vaccination and Immunisation (JCVI).
The NHS will let you know when it's your turn to have the vaccine. It's important not to contact the NHS for a vaccination before then.
You can read more about the COVID-19 vaccine on the nhs.uk website.